PLEASE NOTE, VERY IMPORTANT!
Do you have any cold-like symptoms, including cold in the nose, runny nose, soar throat, mild cough or a temperature higher than 38 degrees Celsius/100.4 Fahrenheit? If yes, you are requested to stay home and not to come to the hotel.
It is important that you follow the instructions of the hotel staff members during your stay with us. Additionally, all guests and staff members at our hotel are requested to carefully follow the precautionary measures below: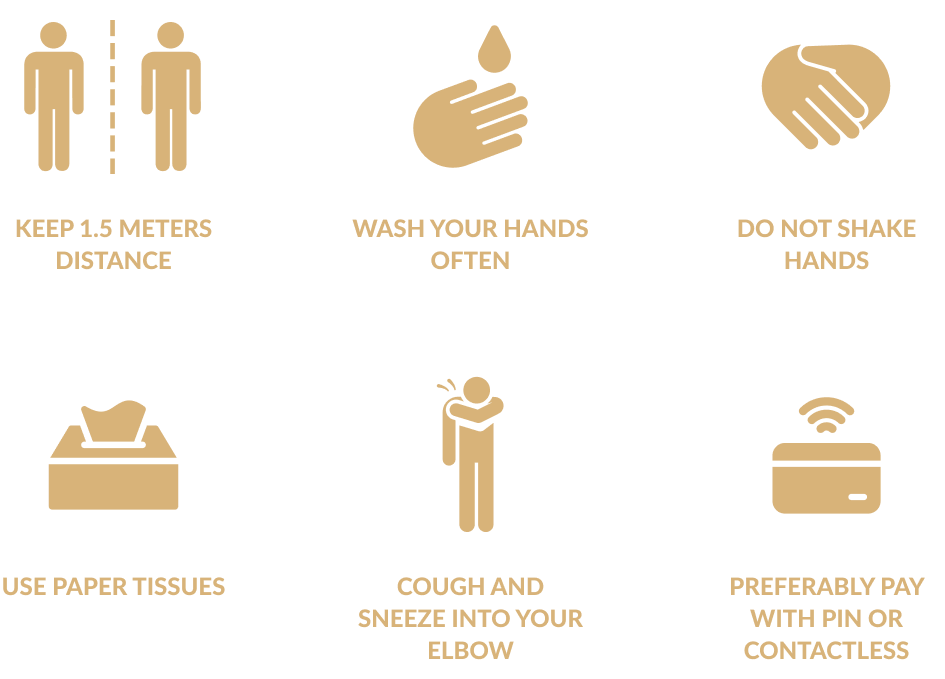 Measures we took in our hotels to give you a safe and hospitable stay
Face masks are mandatory in all public areas.

The starting point for our adjustments is the guidelines and recommendations of the government.

Our employees have received instructions on how to act under Corona.

There are additional protocols for cleaning and hygiene.

A maximum of 2 people (excluding children up to and including 12 years old) are allowed in a hotel room unless you live at 1 address.

Our swimming pools, wellness and sauna facilities are closed.

Food, beverage and room service in the hotels are closed.

The options for breakfast are not yet known, please contact the hotel where you will be staying for more information.