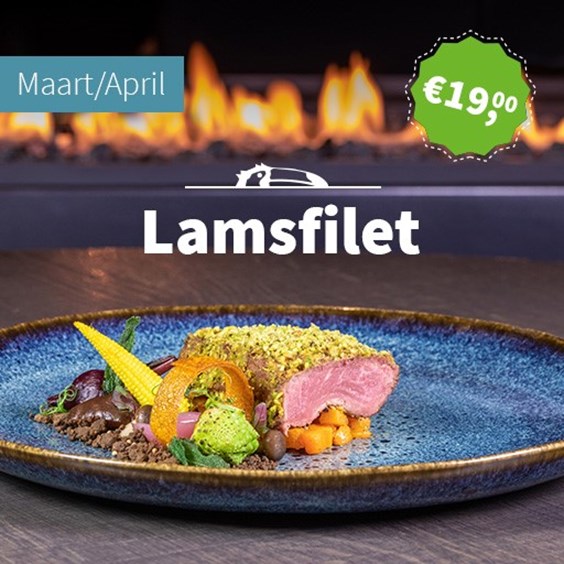 Enjoy delicious dishes with the Restaurant ID
Restaurant offers, who wouldn't want that ?! With your personal Restaurant ID you can take advantage of varied dishes every month in the participating Valk Exclusive hotels! The months of March & April are dominated by the lamb fillet.
Don't have a personal Restaurant ID yet?
​


Each van der Valk chef gives his own signature to the lamb fillet and thus gives his own interpretation to the dish. This means that they can vary in every Valk Exclusive hotel.
Create a Restaurant ID, reserve your table and enjoy a great price in our restaurants.
Every month you can use the dinner deal, changing dish and the wine deal!
Only one person at the table needs a personal Restaurant ID.
Register directly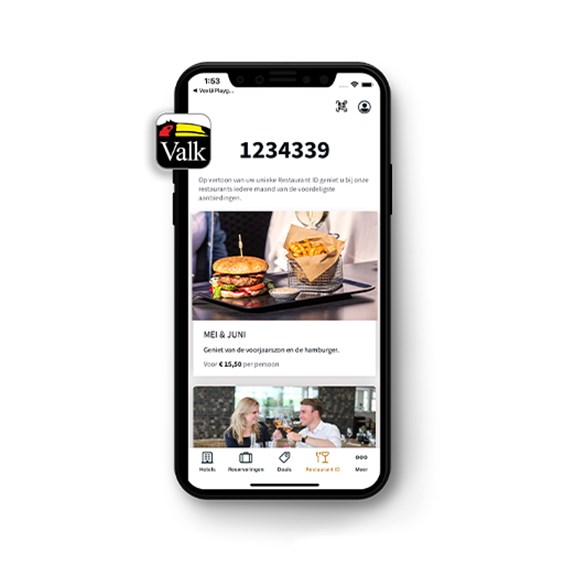 The app for even more convenience
Download the Valk Exclusive app to have your Restaurant ID with you on the road. Do not cook an evening spontaneously (or planned), it becomes easier and easier!
The app is free to download and can be used with your Valk Account. You can find the personal Restaurant ID in the hotel dashboard of your Valk Account.
Click on the icons of your App or Play store and immediately download the free Valk Exclusive app.
Wine deals

You can enjoy our wine deals every month! They have been carefully selected and matched with the Restaurant ID dishes.

Ask your waiter at your favorite participating hotel for more information.

More

Dinner deal

With the dinner deal you can eat extensively for the lowest price in one of our many restaurants.

The menus are specially prepared by the chefs of the hotels and therefore different in every hotel!

Book now

Who is participating?

View in one overview which hotels participate in the Restaurant ID.

If you want to participate in the Restaurant ID promotions, we recommend that you always make a reservation at the Valk Exclusive restaurant of your choice.

More
.

* The dish may differ from the photo shown.